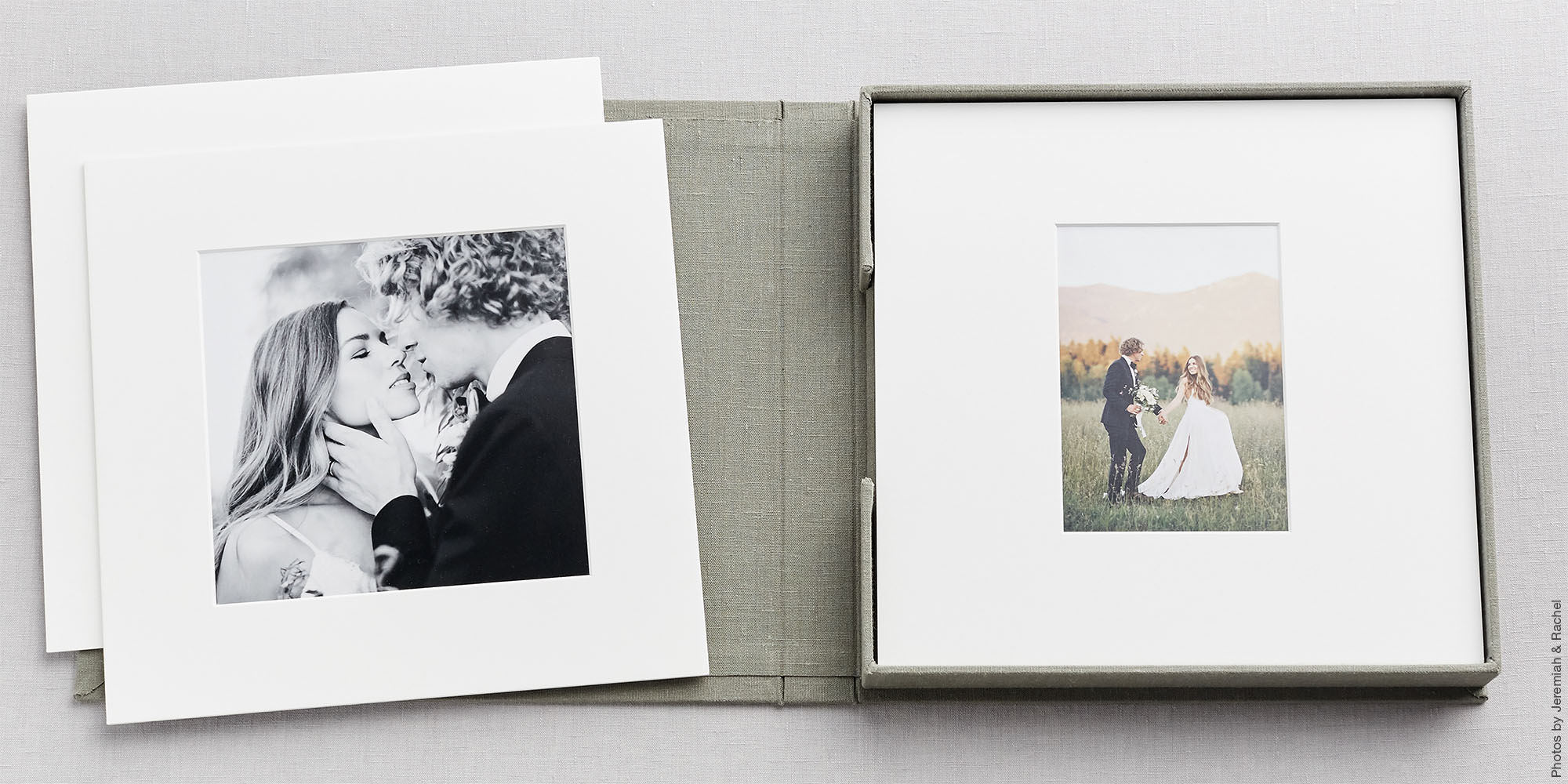 Our Matted Print Box is handcrafted using premium linens and silks. The box includes 6 to 30 museum-grade archival matted prints made with Ragmat 4ply matboard. Mats can be stored in the heirloom box or removed and framed for the wall. Individual Matted Prints are also available.
Various Print Sizes
We've designed our mat sizes with flexibility in mind. You can mix vertical, horizontal, and square images in your Matted Print Box.
Ready-To-Frame Mats
Our Matted Prints are fully finished and sealed as an archival piece. We use common mat sizes so your clients can easily frame and display the prints. Matted prints are not available as a slip-in DIY option.
Debossing
Personalize your album cover with standard text debossing or custom debossing. Learn more at Debossing 101.
No Design Necessary
Matted Print Boxes allow you to provide beautiful heirloom products with minimal effort. Have your clients choose their images, then send the files to us. We can also ship directly to your client to save you more time.