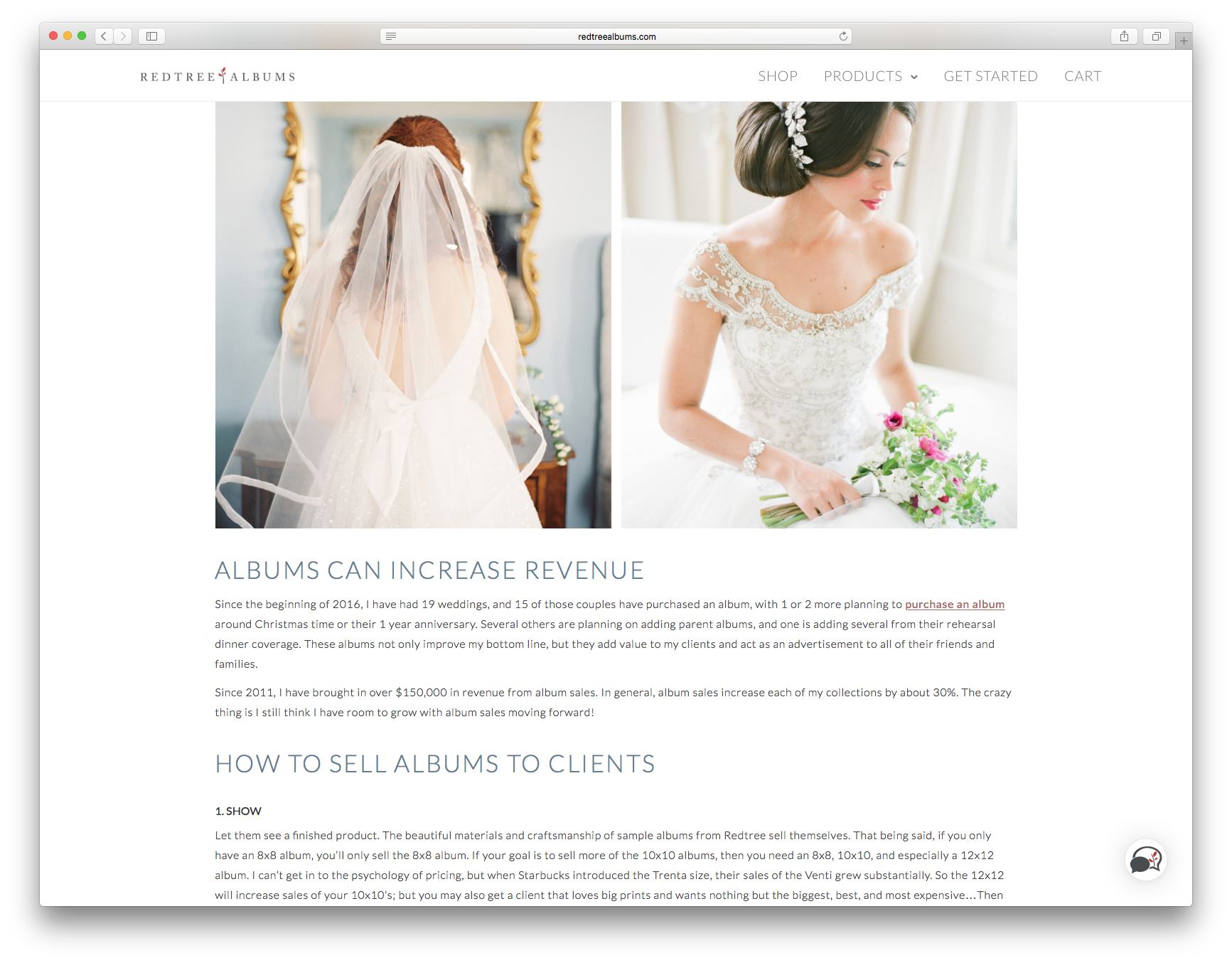 The Art of Selling Albums
We sat down with photographer Justin DeMutiis to learn how albums can generate revenue and leave a lasting impression.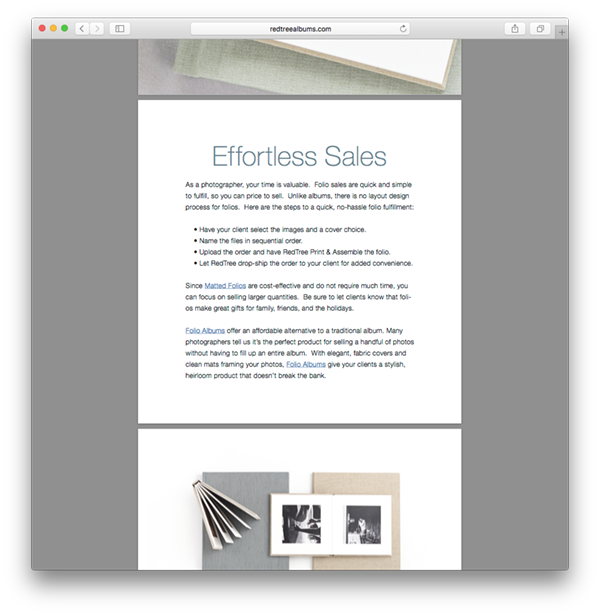 A Guide to Folio Sales
As a photographer, your time is valuable. Folio sales are quick and simple to fulfill, so you can price to sell. Unlike albums, there is no layout design process for folios. Here's a guide to a quick, no-hassle folio sales.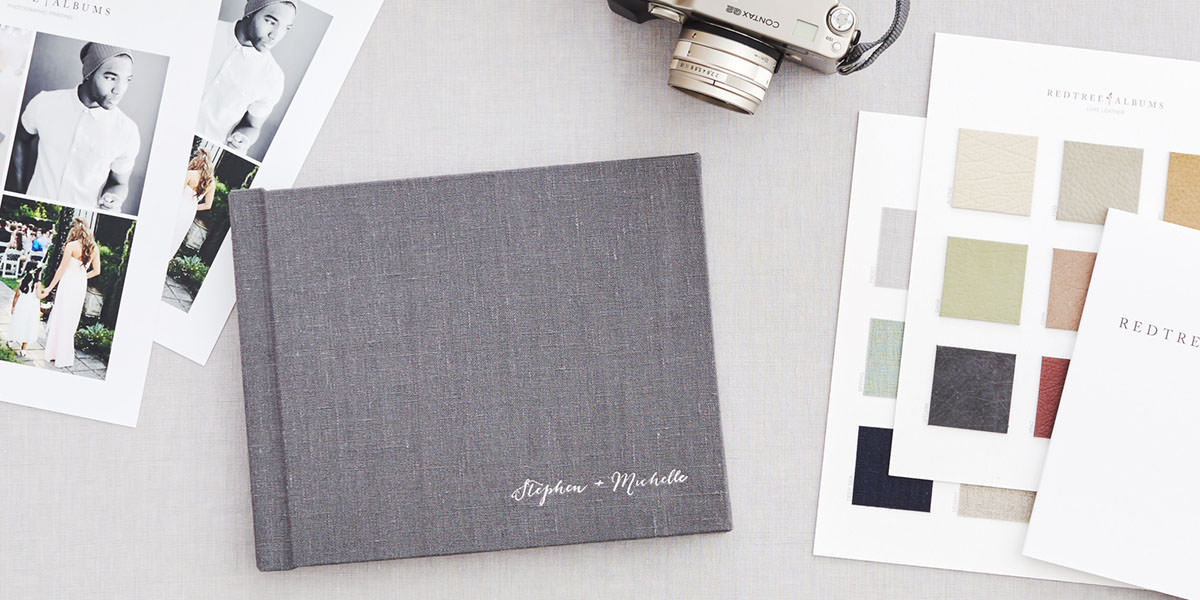 Marketing Materials
Let your clients experience your work hands-on. Purchase a discounted Sample Album along with cover swatches and paper samples. Additionally, visit your Account Dashboard and download our Digital Marketing Kit for product photos to use in your marketing.